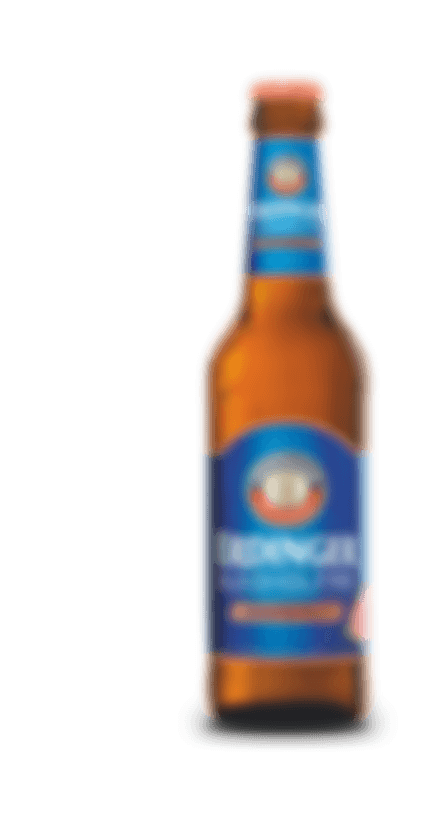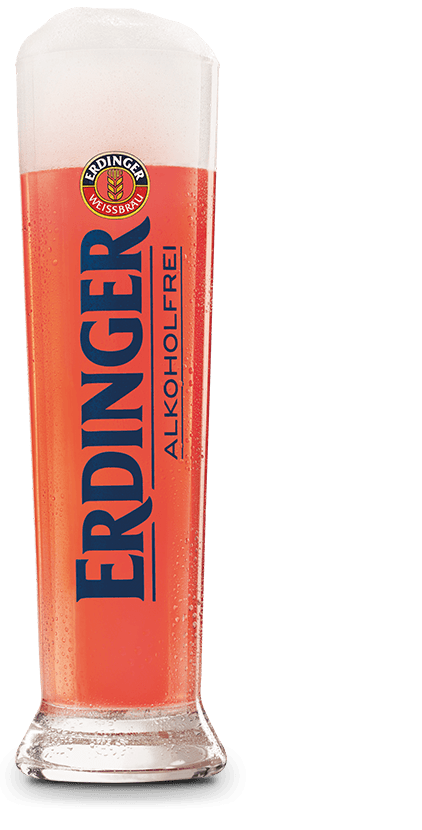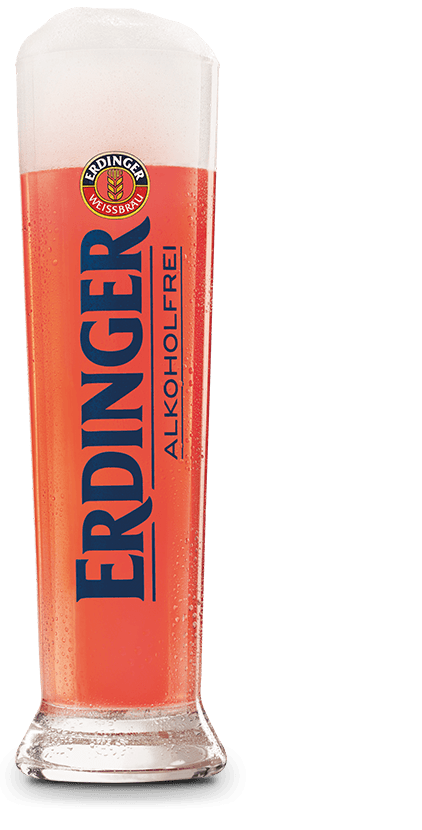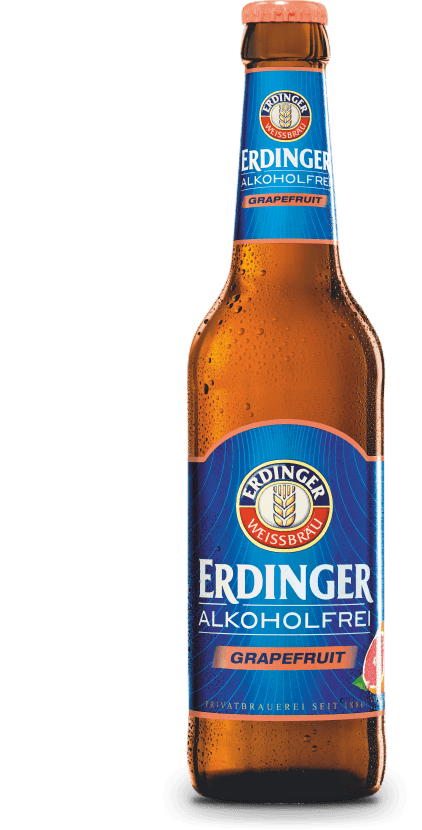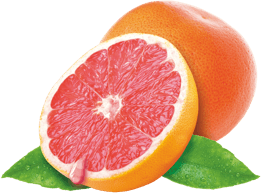 ERDINGER Alkoholfrei Grapefruit
The natural refreshment.
Slightly bitter non-alcoholic beer meets juicy grapefruit – providing stimulating enjoyment for refreshment lovers. Fruity and bittersweet grapefruit aromas naturally unfold to make ERDINGER Alkoholfrei Grapefruit so deliciously invigorating right to the end. Delicately tangy notes blend perfectly with deliciously sparkling carbonic acid. Can also be enjoyed straight from the bottle!
ERDINGER Alkoholfrei Grapefruit consists purely of natural ingredients, without any artificial additives or stabilizers.
Whether after jogging or yoga, a long day of work, or on a warm summer evening, this full-bodied thirst-quencher delivers the refreshment you need.
isotonic and contains vitamins (B9, B12, C)*
purely natural ingredients
only 25 calories per 100 ml
Uniquely natural, naturally unique – you deserve it.
*Vitamins B9, B12 and C promote the normal functioning of the body's immune system. A varied and balanced diet and a healthy lifestyle are important.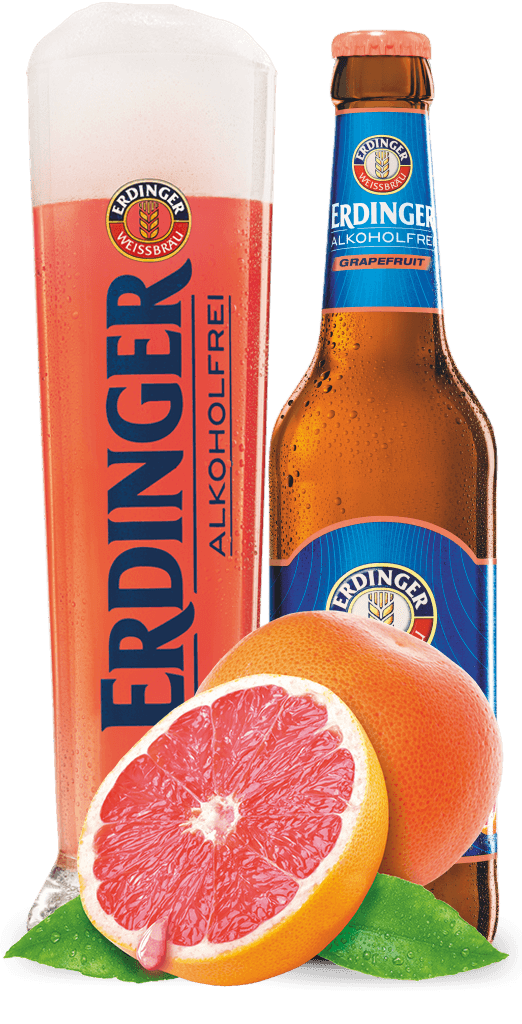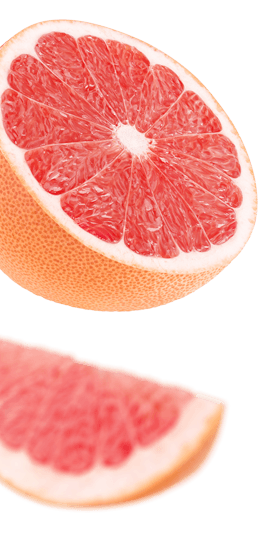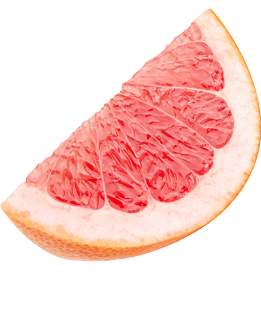 Appearance
grapefruit pink with pleasant cloudiness, delicately rosé-tinted head
Aroma
intensive aromas of freshly cut grapefruit, subtle malt notes in the background
Flavour
very fruity grapefruit flavour, bittersweet with refreshingly tangy notes
Mouthfeel
full-bodied freshness, delicately sparkling carbonic acid, sweet-bitter grapefruit aromas dominate the stimulating finish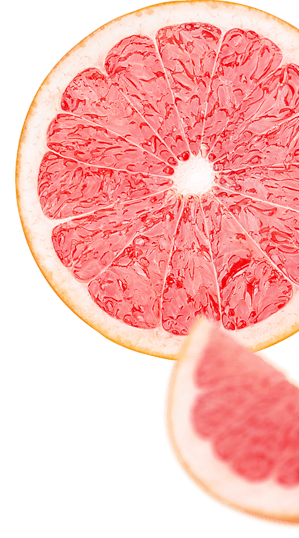 Best ingredients – uncompromising quality
We use purely natural ingredients for our fruity ERDINGER Alkoholfrei Grapefruit – without any stabilizers or artificial additives.
Important note for allergy sufferers: our wheat beer specialities contain malted barley and wheat!
Did you know?
---
For vitamin virtuosos: our fruity non-alcoholic beers contain vitamin C (reduces tiredness faster), vitamin B12 and vitamin B9/folic acid (supports the immune system).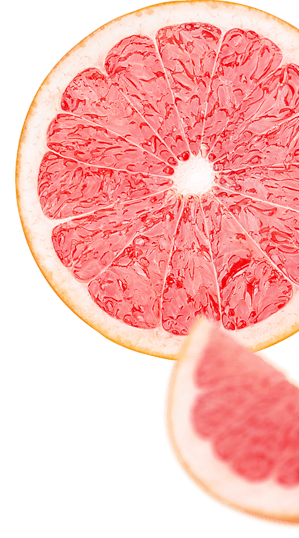 The perfect enjoyment for the perfect moment
ERDINGER Alkoholfrei Grapefruit:
50% ERDINGER non-alcoholic wheat beer (water, wheat malt, barley malt, hops, yeast, carbon dioxide)
50% refreshment drink with grapefruit juice (water, fructose syrup, pink grapefruit juice from pink grapefruit juice concentrate, lemon juice from lemon juice concentrate, carbon dioxide, concentrated lemon extract, acerola juice from acerola juice concentrate, natural flavour, anthocyanin natural food colouring, vitamin B12).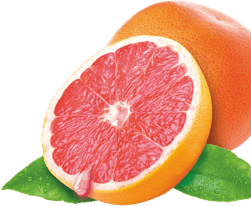 Nutritional Values
100 ml contain on average
Alcohol

< 0.3 % vol

Bread unit

0.48 BE

Calorific content

107kJ / 25 kcal

Carbohydrates

5.7 g

of which sugars

4.8 g

Folic acid (B9)

19 µg (9.5%*)

Vitamin B12

0.18 µg (7.1%*)

Vitamin C

3.6 mg (4.5%*)
330 ml = 1 serving
Alcohol

< 0.3 % vol

Bread unit

1.57 BE

Calorific content

353kJ / 82 kcal

Carbohydrates

18.8 g

of which sugars

15.8 g

Folic acid (B9)

63 µg (33%*)

Vitamin B12

0.6 µg (23%*)

Vitamin C

12 mg (15%*)
*Reference quantity for adults for the daily vitamin intake.
Contains negligible amounts of fat, saturated fatty acids, protein, salt. Minimal alcoholic content under 0.3% vol. (further information here)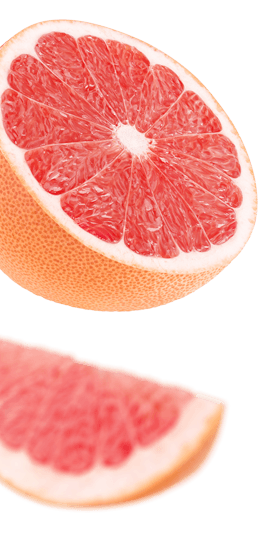 The right glass
Tailor-made for our Alkoholfrei – allowing the aromas to fully unfold:
The wider opening toward the top allows the grapefruit notes to develop in a natural and clearly structured manner.
The straight lines of the glass promote rapid flow so that the beer hits the tongue in an even concentrated stream. This emphasizes the beer's fresh and stimulating character.
The aromas develop evenly, the fruity sweetness of the grapefruit is allowed to clearly resonate.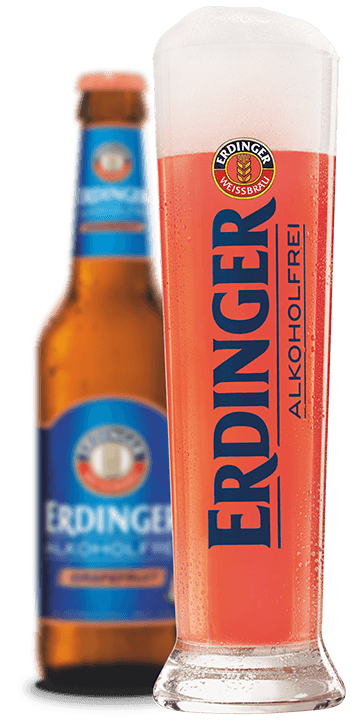 We have the right wheat beer for every taste.
Discover more!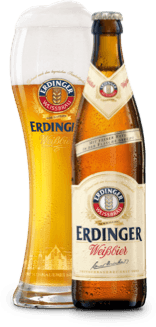 Bitte drehe dein Smartphone!