What is the Best Bit?
Ever wondered what makes ERDINGER Weissbier taste like no other wheat beer? Well it's the 'Best Bit' and it's what we call the Bayerische Edelreifung. This is when we add our unique brewing yeast to the beer after the main fermentation and allow it to mature a second time in the bottle for up to 3 weeks. It gives the beer extra time to allow the flavour to develop and the aromas to fully unfold.
The yeast usually collects at the bottom of the bottle. So after pouring, just swirl the bottle a little and pour in the Best Bit. Cheers!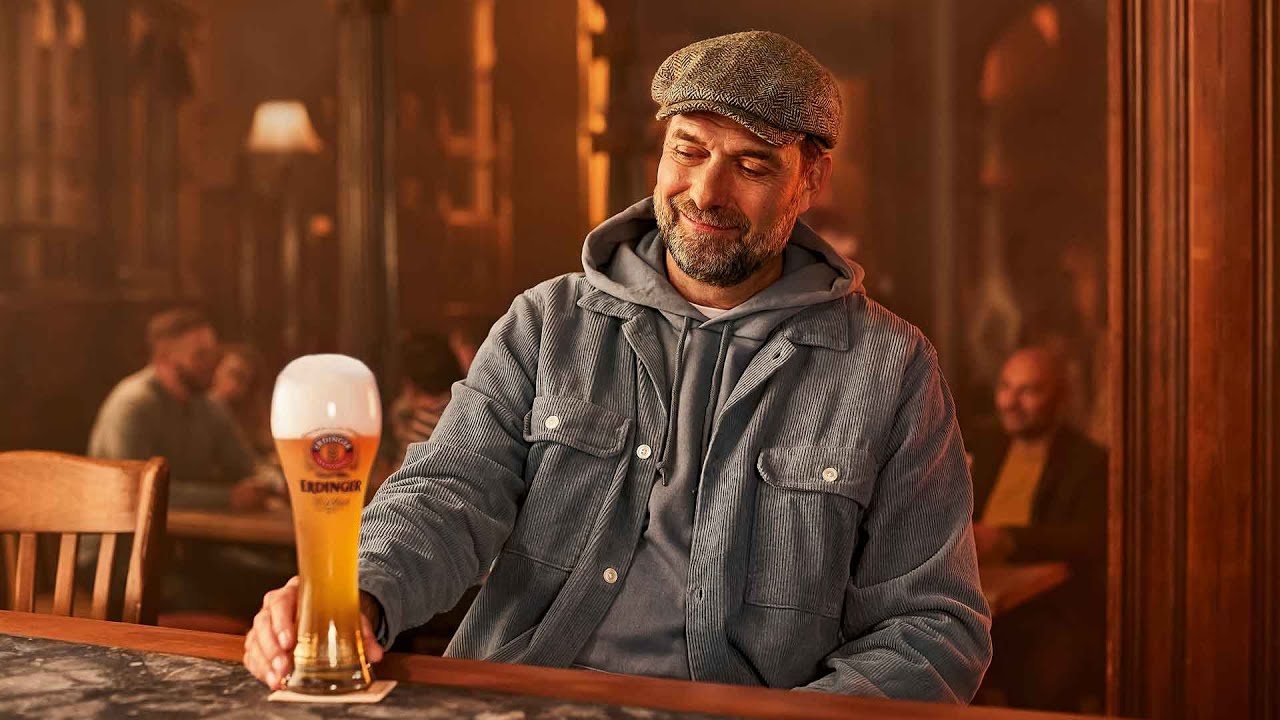 How to pour the perfect ERDINGER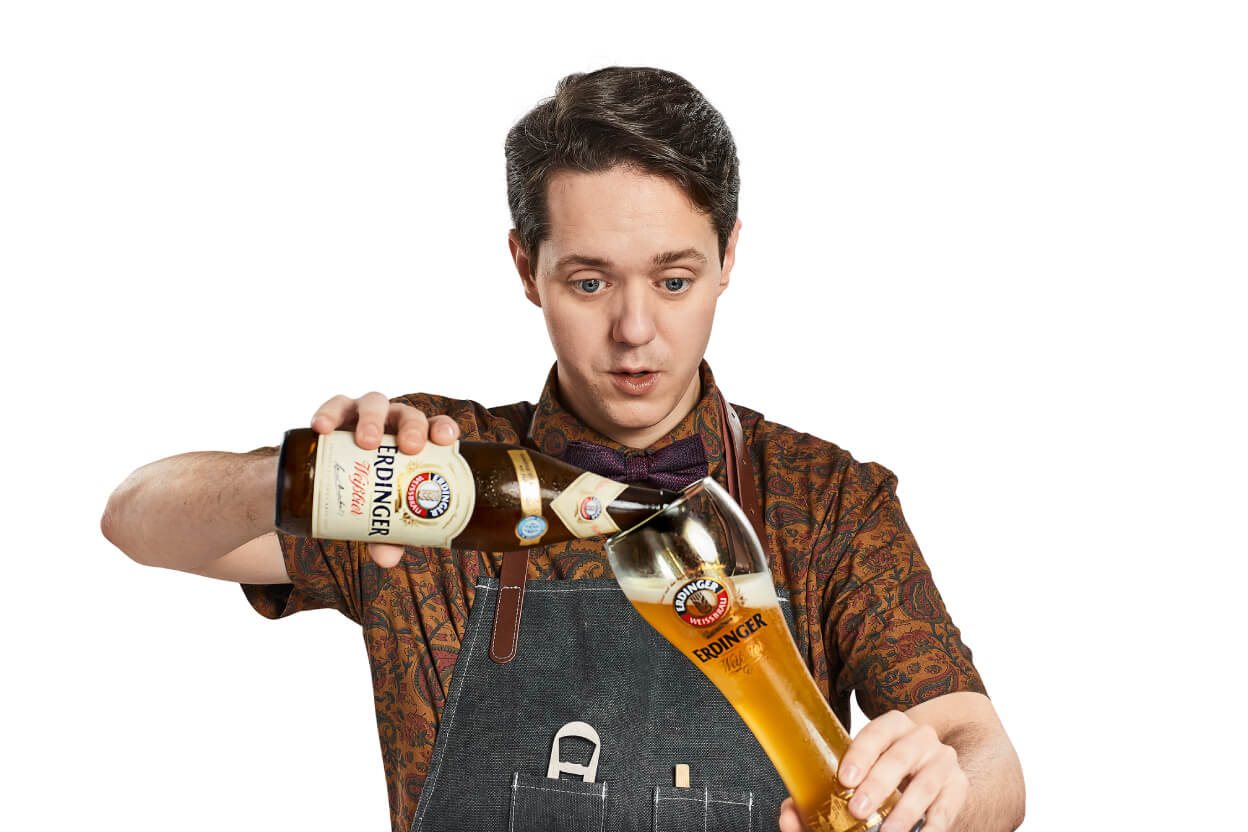 Step 1
Rinse the glass with clean water, hold it at a slight angle and pour the beer slowly.
Important: The neck of the bottle must not touch the glass or the beer!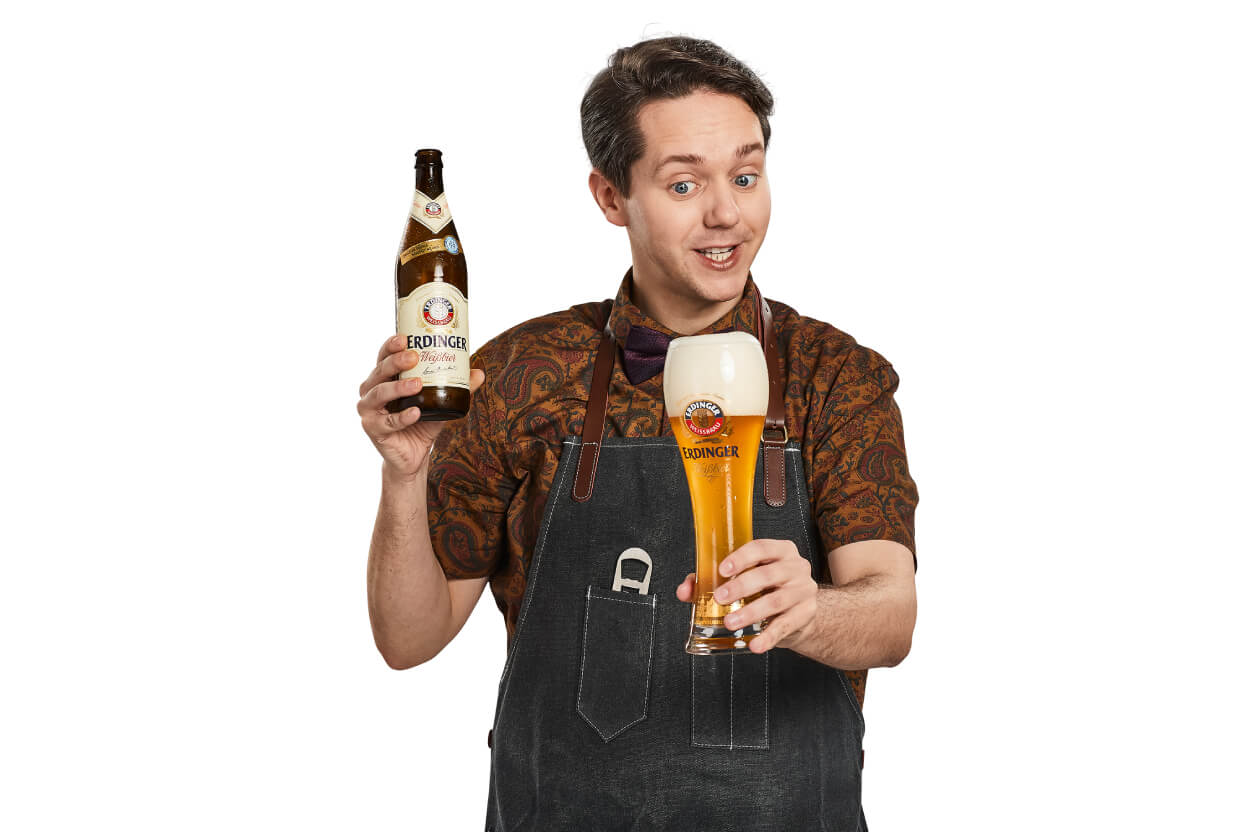 Step 2
As you continue to pour, slowly bring the glass upright and watch as the head of foam steadily grows!
Important: Keep about an inch of beer left in the bottle for the time being – this will be the Best Bit!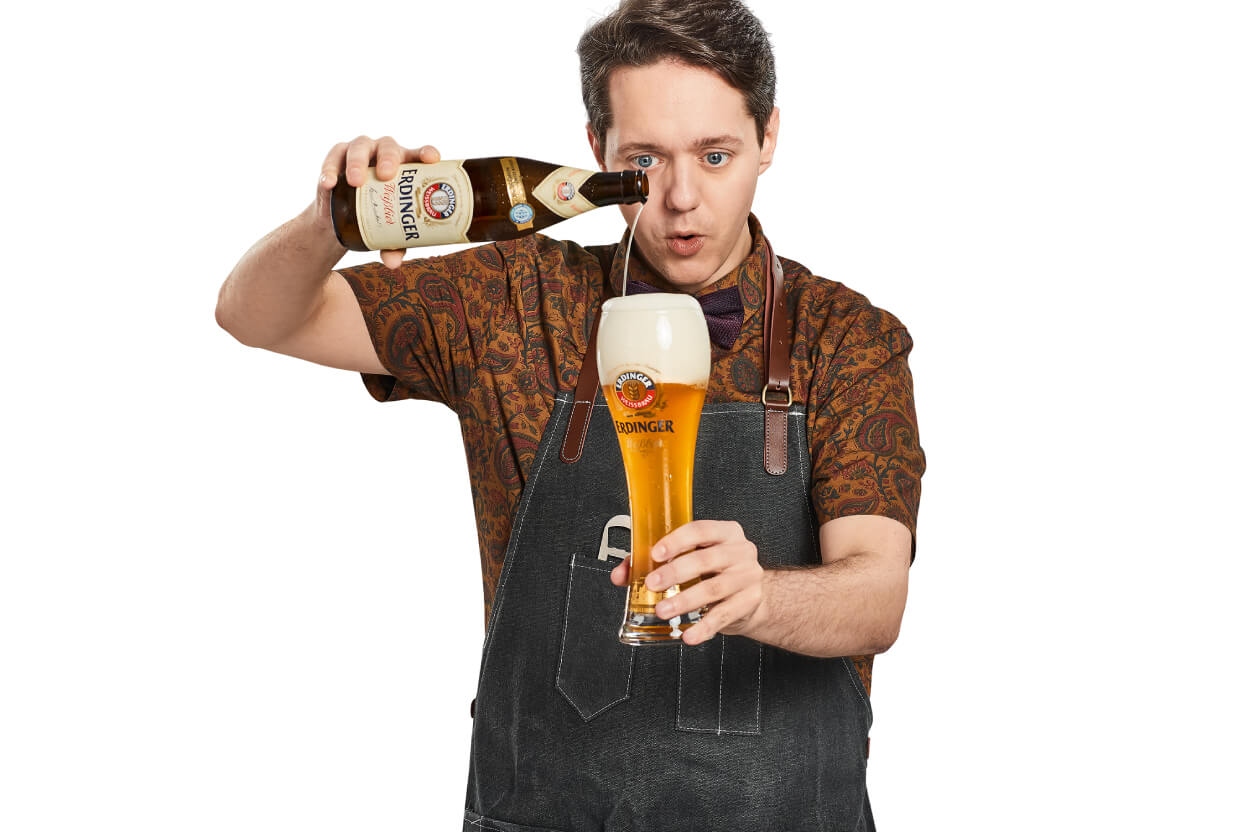 Step 3
Now gently swirl the bottle to activate the Best Bit and pour into your beer to finish the perfect pour. This is very important, because the yeast absolutely belongs in the glass!
It rounds off the taste perfectly and provides the wonderful natural cloudiness.
Important: Never Skim an ERDINGER, this is what makes an ERDINGER so special!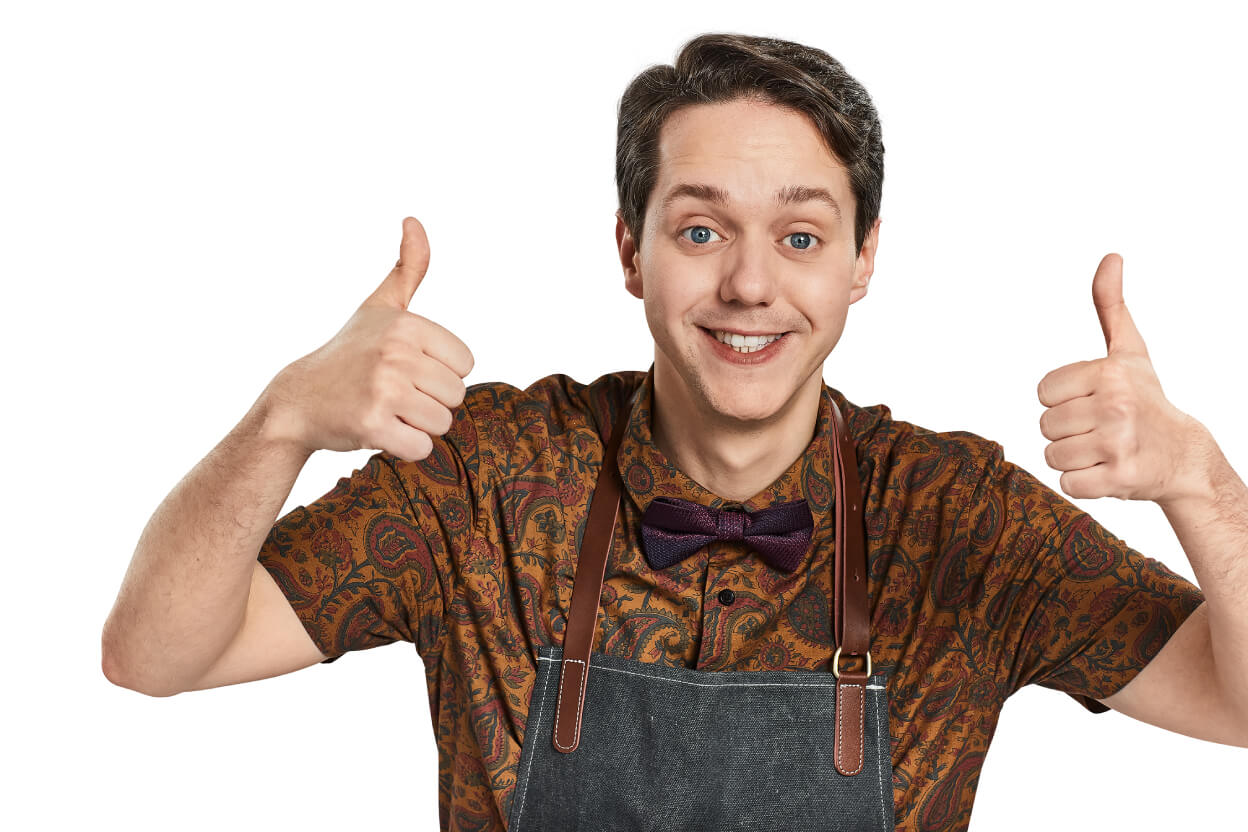 Essential
The ideal drinking temperature is between 7 and 9°C.
So you must ALWAYS make sure you have an ERDINGER in the fridge: Your perfect wheat beer moment can be around the corner at any time!
What makes our ERDINGER so special?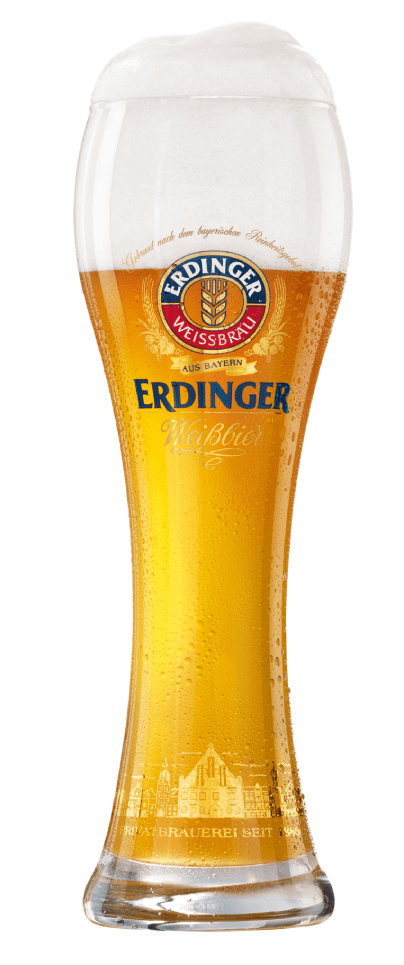 Foam Head
The foam not only looks irresistible, it also shows the quality of the beer – which is what we take very seriously here at ERDINGER. The quality of our beer has the optimal levels of all elements to ensure it is possible to achieve that perfect foamy crown.
Sparkling Refreshment
The carbon dioxide and important bubbles you experience in an ERDINGER leave a delicious tingling sensation on the tongue – every sip making you want more!
Bayrische Edelreifung
ERDINGER is given the finishing touch with the double maturity method, Bayrische Edelreifung. It is a second, additional fermentation process directly in the bottle or barrel. This is extra time, but extra time well spent as it creates the perfect ERDINGER flavour and aroma, and that's why it's the best bit!
Discover the variety of our beers
ERDINGER Weissbier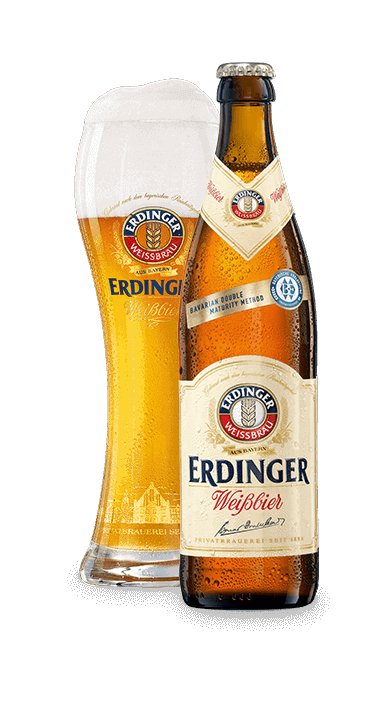 ERDINGER Dunkel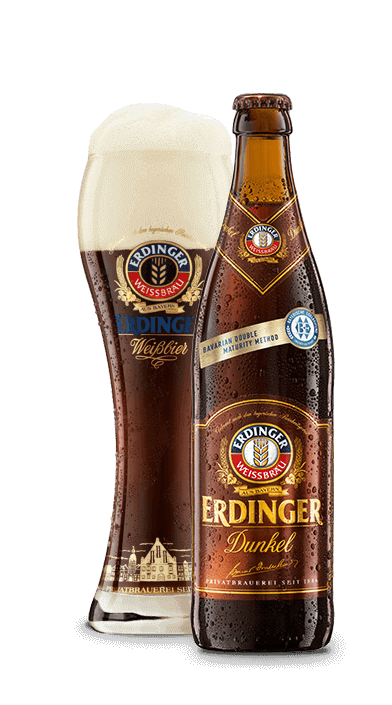 ERDINGER Pikantus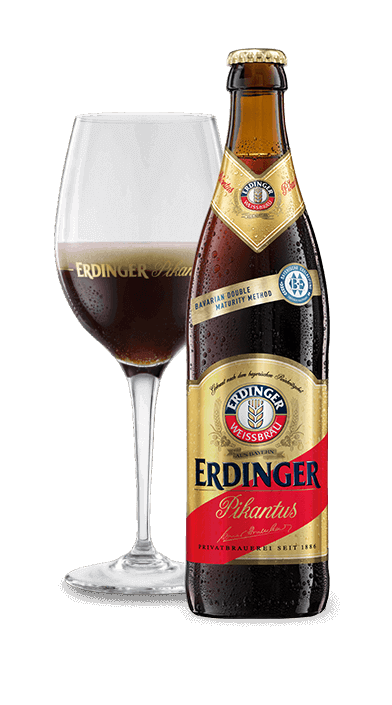 ERDINGER Oktoberfest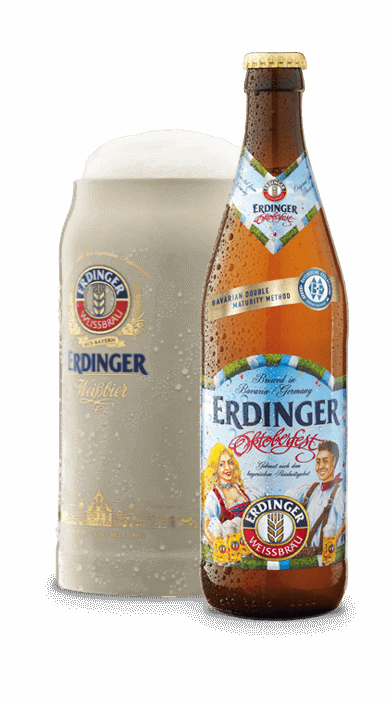 Best Bit
missing
Bayerische Edelreifung
You want to learn more about ERDINGER?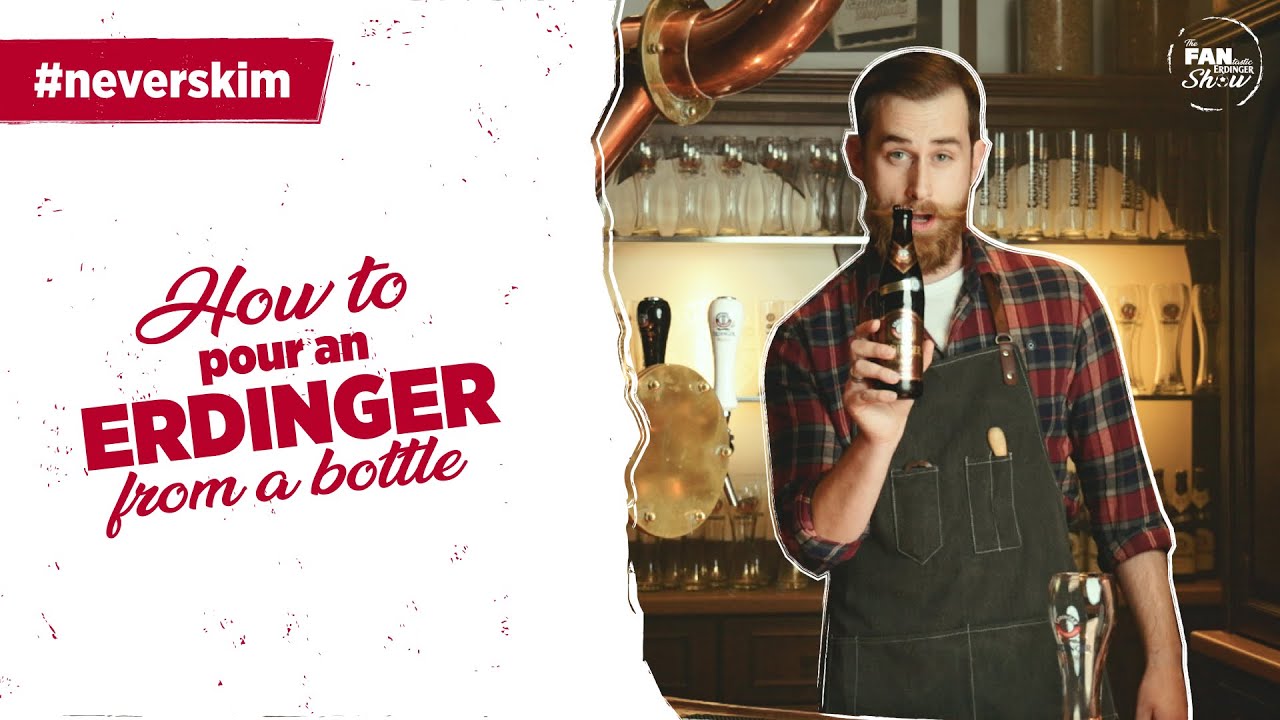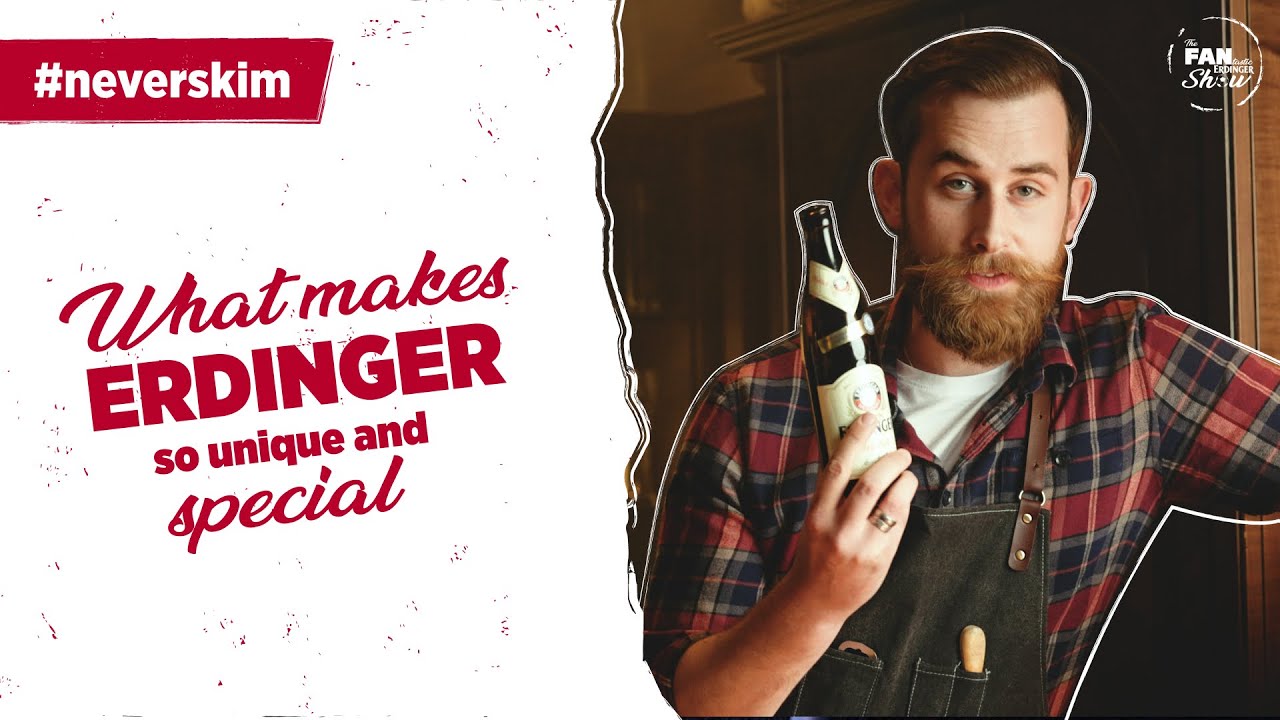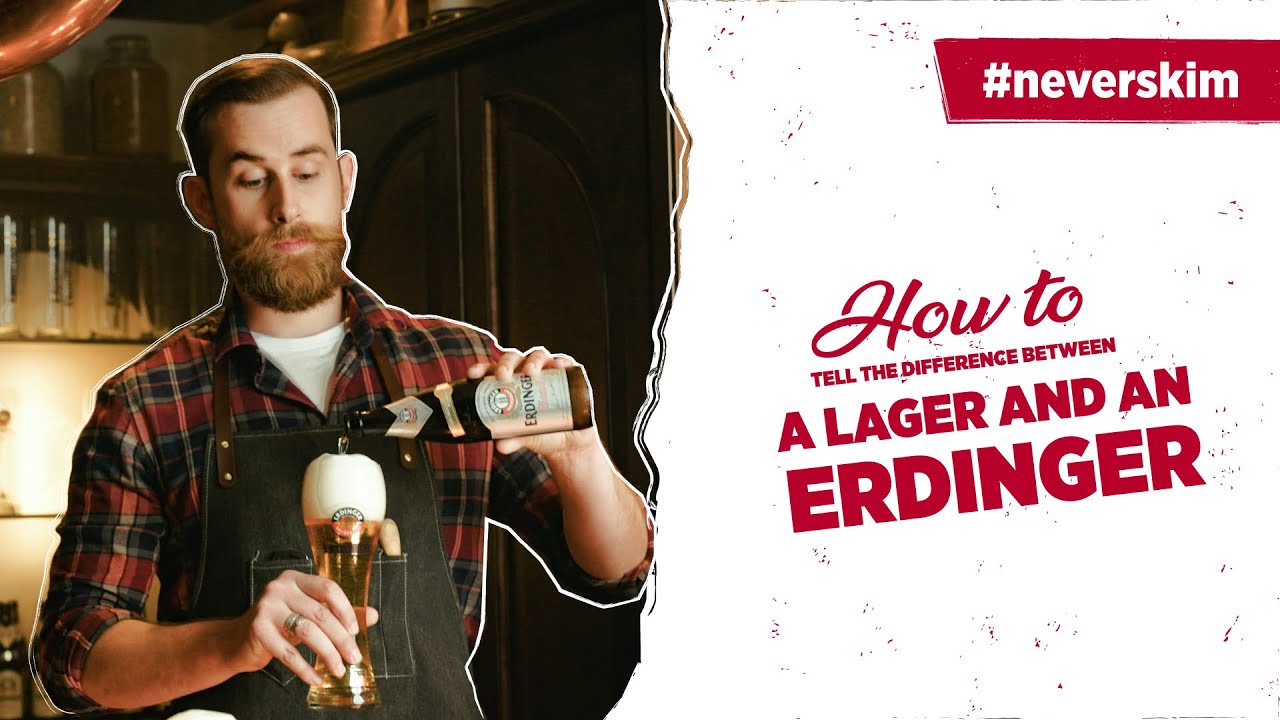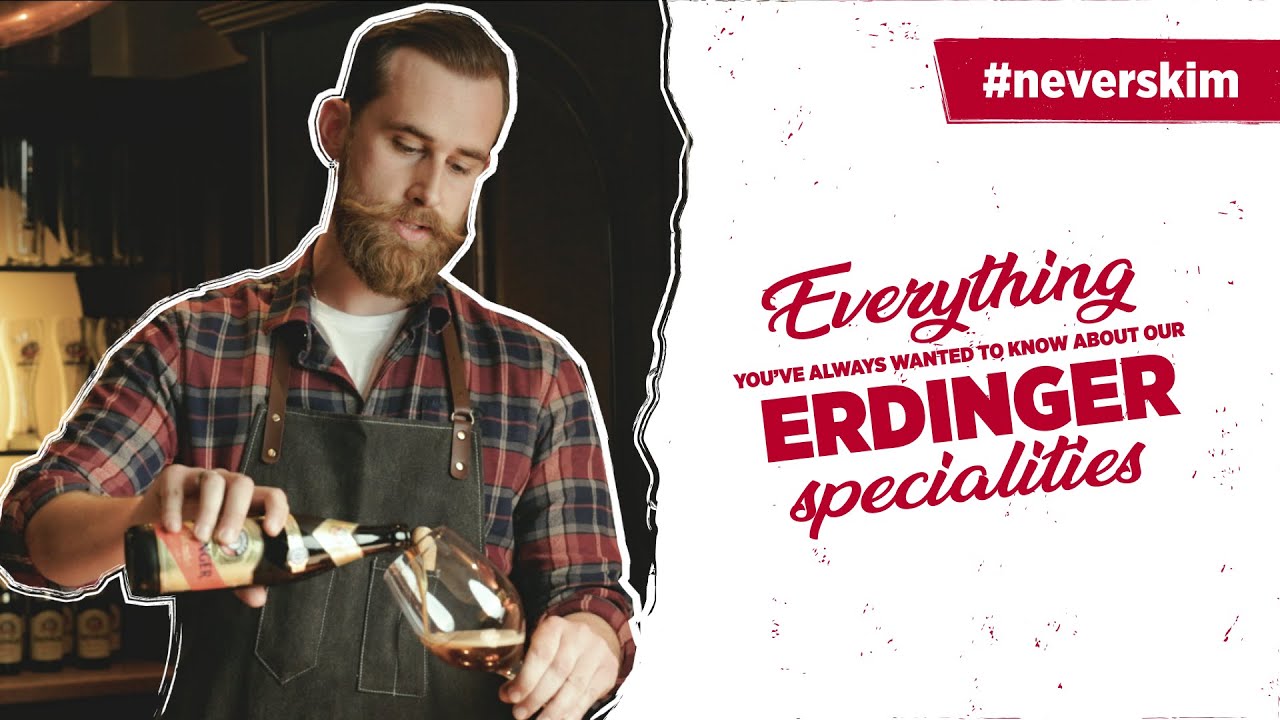 *Free delivery for the ERDINGER 4 Multipacks and a free ERDINGER pint glass for
every order including an ERDINGER 12+ Multipack. Only for the promotion period.